So, my wife likes to sew. She's been sewing on a 75 dollar sewing machine for last ten year and she makes great stuff. She is always being asked to help out friends or make stuff for other people. Now, would my wife like to have a fancy thousand dollar Bernina sewing machine? Heck yeah, but the fancy sewing machine wouldn't do her any good if she wasn't already good at sewing.
It is the same in photography. You could have a ten thousand dollar DSLR and take terrible photos OR you could have a one hundred dollar box with a hole in it and take breathtaking shots. So, what I am saying is that a camera is a simple tool and it is up to you (the photographer) to create art. Don't believe me? Well, the photos below were taken with a pinhole camera. A
pinhole camera
is simply a box with a hole in it. It doesn't even have a lens on it!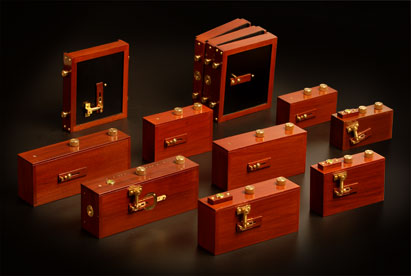 While looking at photos on flickr I came across some shots that left me breathless. The photos below were taken by the artist
Danielle Hughson
. She is known on flickr as "
manyfires
". All of theses shots were taken with her pinhole camera. As you can see, it doesn't take an expensive camera to create beautiful works of art.
Special thanks to
Danielle
for letting me use her photos:)