Photography Training: One Tip on How to Take Better Portraits
This post will help you if you are a beginner or even a professional.
In the past I have said that it is good to reinvent yourself as a photographer every few years. I even went as far to say that a great example if reinvention is Madonna. Love her or hate her, she was very successful at reinventing herself and that is why is was popular in the 80's, 90's and is still successful after 30 plus years of being a musician. If you can reinvent yourself every few years and you are running a photography business there is a good chance that you won't be out of business in 10 years from now. I reinvented myself, and I will do it again and again and again.
One way that I reinvented myself was I made one simple change in how I photograph. I don't always do this but a large portion of my images have this in common. So, you are wondering what I am doing different? I use depth of field to the max!! I must say that I am not the only photographer out there that does this but I have a certain look to my images that sets me apart. Some can look at an image of mine and say, "yep that was shot my Brian".
You might wonder how I do this....?? Well, the main thing I do is I shoot almost all portraits wide open!! What I mean by this is I have lenses that have large apertures. They have apretures like f/1.1 and f/1.4. These apertures allow me to create very shallow Depth of Field. Basically the backgrounds go out of focus. I have invested in lenses that help me get this look. If you buy a camera and it comes with a kit lens you probably can't get this look. So, you really need to invest in some good quality lenses with fast apertures.
I spent over a thousand dollars on my Voigtlander Nokton 50mm. I got my 85mm f/1.4 for a lot less. It's a Rokinon. The Rokinon is not as sharp as the Nokton, but it does a great job. Next I will get a 35mm f/1.4 Voigtlander and then I am not sure were I will go after that. Anyhow, fast lenses are very important to the look and style that I want my images to have.
See how I do not put them up against a wall? I almost always use f/1.4 for the Aperture and adjust the Shutter speed to allow the correct exposure.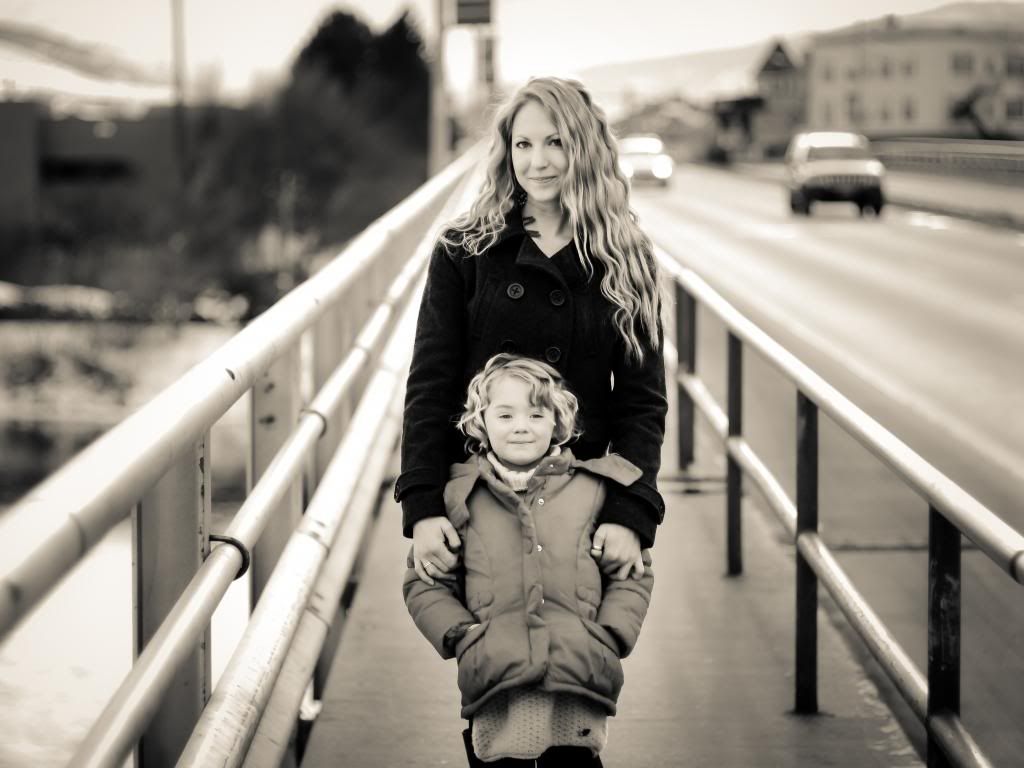 Notice the leading lines in the image above? Do you notice the Shallow Depth of Field in this shot also?
Again, I have very shallow depth of field. When you have shallow depth of field it will separate your subject from the background and make the subject stand out.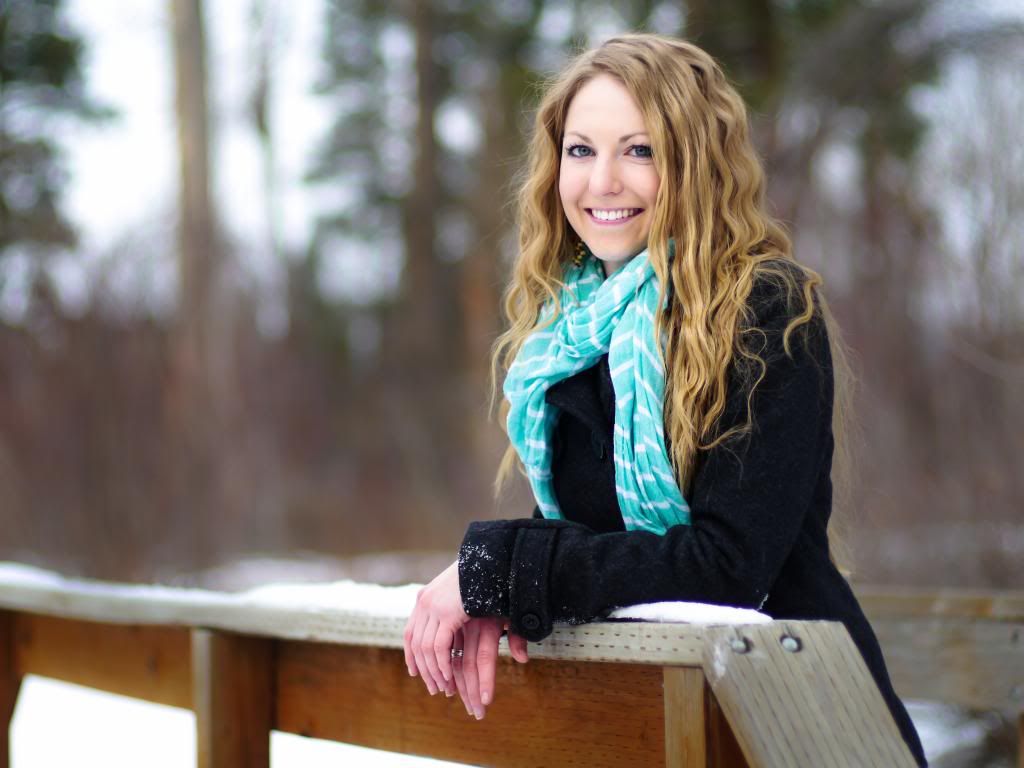 Again, this lovely lady stands apart from the background because I used a wide aperture of f/1.4.
If you have questions or need clarification on any of this please leave a comment and will answer you back!!
Thanks! -Brian
Buffaloz Photography Training: One Tip on How to Take Better Portraits
Free Online Photography Tips, Training and Tutorials